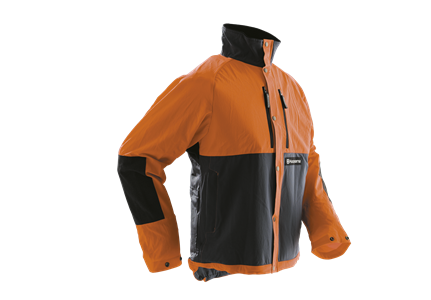 Choosing A Husqvarna Chainsaw






The complete moisture meter website
When it comes to buying a petrol chainsaw one of the top brands on the market today is that Husqvarna.
Husqvarna has built up a superb reputation for all it's hand-held tools and machinery that it manufactures. The range of products from Husqvarna extend from the simple leaf blower to the power packed chainsaw.
Before buying a petrol chainsaw Husqvarna help you by giving you a rough buying guide to help point you in the right direction when it comes to buying the right petrol chainsaw for your needs.
So when you go to a Husqvarna chainsaw stockist the first question you should always ask is which specific chainsaw is purpose built for the job you have in hand.
The range of chainsaws that Husqvarna have will definitely provide a solution for you.
They practically have a chainsaw for every use and need, ranging from a full-time employment chainsaw, all the way down to the leisure or hobby chainsaw.
Moisture Meter Guide 2010 Contact details:garnett65@hotmail.com
First and foremost, whenever you are buying gardening equipment or machinery, you always need to ascertain what type of work will you be doing with the tool. This will save you vast amounts of time and reduce the selection process considerably. Chainsaw manufacturers such as Husqvarna, produce chainsaw models for virtually every possible use. So if you go in to a dealership and ask for a chainsaw, you will have about 30 models placed in front of you and that can be daunting. With a specific job in mind maybe only 3 or 4 models will be placed in front of you. Less choice, less confusion equals a better choice in our opinion.
Husqvarna have the XP and professional Robust range of chainsaws which have been designed for everyday use. They are robust and durable offering users who demand the best in a chainsaw an excellent option. The XP chainsaws are efficient and definitely the best performing chainsaw that Husqvarna produces. The Professional Robust range on the other hand are the most durable and hard working chainsaws of the lot. They are ideal for any heavy duty work.
All round chainsaws from Husqvarna are designed for regular work in a variety of situations. They have versatility and are just as effective in cutting a bush to lopping a tree. Landscape gardener's tend to favour these models. They are middle of the road models yet they still share the same design qualities and features of the professional range.
Finally there is the hobby or leisure chainsaw range. These are smaller, lighter and less hard hitting on the wallet. They have been designed for ease of use rather than extreme performance. So for the small gardener who requires a chainsaw now and then to lop the occasional branch or clear out an overgrown thicket, these are ideal. So as you can see Husqvarna make the selection process for a petrol chainsaw reasonably simple by banding their chainsaws in 3 groups.
There are many uses for a chainsaw whether it be around the home and garden to the middle of the forest. That does not really matter to Husqvarna. All their chainsaws are designed and manufactured with pretty much the same criteria. They are built to last and have the latest chainsaw technology available.
The air injection on a Husqvarna petrol chainsaw uses a centre fugal force which will separate any dust or debris from the intake air before it actually hit's the air filter. What this results in is maintaining power at all times of the chainsaw and less times that you must clean the air filter.
On a Husqvarna chainsaw you can tension the chainsaw chain without the need for tools. On the side of the chainsaw is a knob that can be turned either way to tighten or loosen the chain. This makes the process easy and quick. Also you do not need to assemble the chain bar and chain using any tools.
Smart start is a feature added to the Husqvarna chainsaw. This reduces resistance in the starter cord by up to 40%.
Each Husqvarna petrol chainsaw has a lowvib vibration dampening system. These dampeners absorb the vibration which protects your arms and hands.
When using the chainsaw it will be easier and safer if you employ all the correct techniques.
Your personal safety against injury is paramount when using a chainsaw.
Always wear the correct safety protection equipment. And more importantly, ensure that your safety gear is APPROVED.
If you are not experienced with using a chainsaw it is worth noting that a light chainsaw is far easier to control and handle.
Good ergonomics are as important as weight when it comes to a chainsaw. You want a slim and well balanced body with low vibration levels in the handles. These are essential features you should always be looking for in a petrol chainsaw.
Kick back is always a risk with a chainsaw. You want efficient kick back protection from your chainsaw.
Small details are also important. You want all controls to be easy access.
With any powered gardening equipment, maintenance is always an issue. If you will be maintaining the chainsaw yourself check out to see if the petrol chainsaw has easy access to the air filter and spark plug.
Husqvarna Chainsaw Features
When Buying A Chainsaw Keep In Mind:
The Husqvarna chainsaw is renowned for it's durability. One reason for this is the crankshaft. The crankshaft has been designed with 2 forged pieces that are joined by the crankpin. This has proved to be an extremely durable method and will give your chainsaw an extended working life.
X-Torq is another Husqvarna feature. This protects the environment. This X-Torq ensures lower fuel consumption and significantly reduced exhaust emissions.
Husqvarna Safety Gear For Using With A Chainsaw
Forest Jacket T Chainsaw Jacket
When using petrol chainsaw you need to have a protective jacket designed to provide the body with as much protection as possible.
This Forest Jacket T from Husqvarna is an excellent example of the kind of jacket you should be wearing.
It is made of a ventilating material and is 4-way stretch. This means that the jacket is stretchable in all directions and gives you high durability and freedom of movement.
The protective features include being reinforced with Aramid material on the outside. There are four pockets on the outside of the jacket with waterproof zippers to prevent water leakage.
The top two pockets can also be opened to provide extra ventilation.
There are simple adjustments for the waist and lower back to provide greater comfort when worn.
The cuffs are also made of improved materials that provide better ventilation and the arms are actually longer to provide extra freedom of movement.
Chainsaw Protective Helmet
Protecting your head, eyes and ears is essential when using a petrol chainsaw. This combined helemt from Husqvarna does all these three tasks with assertiveness. It is a professional helmet that comes with a visor, ear defenders, a sun top and a neck protector.
The lining inside the helmet is interchangeable and it is possible to have ventilation holes. The protective visor on his helmet gives you excellent visibility as well as having a good water run off capability.
Leather Boots With Chainsaw Protection 20 and Steel cap
Boots are an important part of safety equipment when you are out using a petrol chainsaw. These leather boots from Husqvarna offer the user a good stability and clean fit. They are made of polyurethane-coated leather.
The seams are made of a strong Kevlar thread that gives a very significant increase in strength. The soles of the boots are durable and made from waterproof polyurethane. This waterproofing stretches all the way up to the top of the boot.
Inside the boot, the insole is made of a shock absorbent Ergothan that prevents the user from suffering any injuries.
Waist trousers with chainsaw protection F24
Besides a protective jacket, it is important also to protect the legs with protective trousers when using apetrol chainsaw. These waist pants have petrol chainsaw safety class 2
The front of the pants are 4-way stretch, while the rear portion of them are micro polyester.
The knees area is reinforced with aramid. The lower portion of the pants are made of Cordura 320th There are three pockets all with zip and bottoms of the braces.