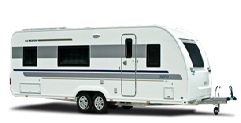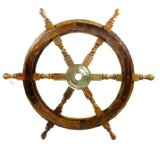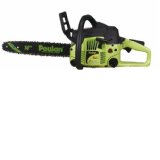 This grain moisture tester comes with the very confident and profound description from Agratronix as "The most accurate unit on the market". So lets take a look at it a lot closer. This tester has a direct readout for 20 different grains without the need for pre weighing. All of this at just a touch of a button. Almost instantly you will receive a moisture level and the weight of the grain. The LCD display is backlit and there is no spill technology incorporated.
This grain tester can be hooked up to the internet via its USB port with a USB cord. Here you can upload the latest version of the software and all the grain scales. The moisture level range is 6 - 45 % and the temperature range is 40 - 113 F depending upon the type of grain being tested.
Ag-MAC PLUS Grain Moisture Tester
Agratronix Moisture Meter



Grain Testing With A Moisture Meter
When you test grain for moisture content levels, both the testing cell and the grain itself must be free from any surface moisture or condensation. If not you will receive very high readings which are not truely indicative of the moisture content within the grain. It is also worth remembering that very cool or very hot grain has a tendency to pick up moisture when it cools or warms.
Grains are irregular in shape and because of this they will not always pack tightly and the same way in a testing cell. So you will experience different readings. So in order to obtain more accuracy it is advised to always take 2/3 readings and then work out an average reading. You will not be far away then from the correct moisture content level.
Grain moisture testers such as the Agratronix Ag-MAC PLUS Grain Moisture Tester tend to be more accurate at temperatures between 60 and 90 F. For best results the grain temp should not drop below 40 F.
Any environment that grain is exposed to can affect its moisture content levels. If exposed to open air grain can possibly lose or gain up to 2% moisture in just a couple of minutes. Even if you hold the grain in your hand, the moisture content level can be affected. This is why you should always keep the grain in an air tight container before you test it.
Agratronix is a company that specializes in the production of digital moisture meters for the agricultural industry. Their products incorporate all the latest technology, are high quality and competitively priced.
Within the agricultural sector the most important factor which influences the quality of hay and grain is that of moisture. The management of moisture content levels in hay and grain is a continuous process and one which pays great dividends on quality and bringing the product to market. The Agratronix moisture meter can accurately obtain moisture readings from hay and grain before, during and after the growing season.
Moisture Meter Guide 2010 Contact details:garnett65@hotmail.com
The complete moisture meter website
Features
Readouts for 20 different grains
Moisture content measurement done quickly, accurately and easily
LCD display
Gives grain test weight
Moisture range 6 - 45%
Temp range 40 - 113 F
Display resolution 0.1 % moisture
Powered by 4 x AA batteries
Boat Moisture Meter
A moisture meter proves itself to be a useful tool when testing the moisture content levels of boat materials. When assessing a boat, care, judgement and experience should all be employed and then the moisture meter used as the last tool to give the final assessment.boat moisture meter
Need A Chainsaw For Firewood?
The petrol chainsaw is used to fell trees, as well as for pruning and cutting overgrowth. Tree surgeons favour the petrol chainsaw and use it for cutting away branches and foliage. Petrol chainsaw
Orchid Moisture Meter
The orchid belongs to a widespread and very diverse family of flowering plants which have fragrant and colourful blooms. Orchids can be found in pretty much every habitat. Orchid moisture meter
Caravan Moisture Meter
Any caravan that is kept open to the elements all year round can become very susceptible to damp and damp related problems if proper precautions are not taken to prevent this. Caravan moisture meter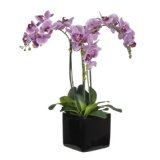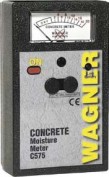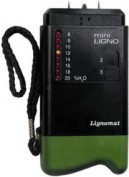 Garden Moisture Meter
The garden moisture meter helps any avid gardener to measure and monitor many different conditions to ensure that they can maintain healthy growing conditions for both indoor as well as outdoor plants. In order to have healthy thriving plants Soil moisture meter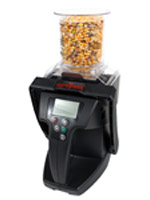 Other Agratronix Moisture Meters
Agratronix MT-PROTM Grain Moisture Tester
Agratronix Windrow Hay Moisture Tester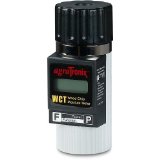 Agratronix Portable WCT-1 Wood Chip Moisture Tester
For a more thorough write up and assessment of any of the moisture meters above and the rest of the Agratronix range, check out their official website by clicking below.